I love freelancing, but freelancing is frustrating.
Being a freelancer is a full time job! When you're not booked, you're working to get booked.
Growing your client list is a key part, but outreach is often met with silence. In my early days I got crafty, and delivered a saucisson "meat 4 meet" direct mail campaign to a dozen potential clients. I only got one or two replies…maybe the receptionists were hungry, but my sausage rejection aside, it would have been nice to know that I was at least successful in getting on their radar.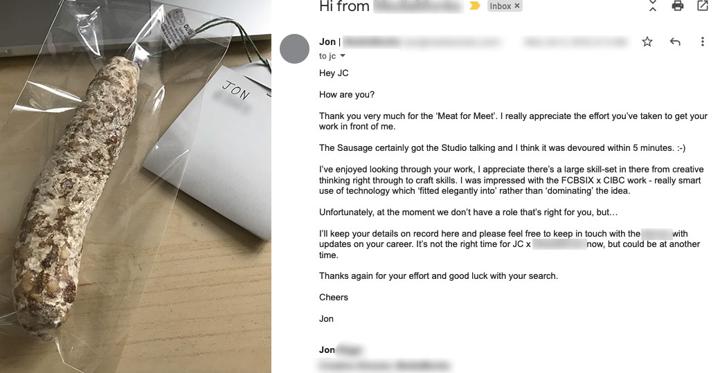 Kudos Jon, by far the classiest reply I've ever received, of the few.
Seeing posts on Linkedin a couple days late because of the sorting algorithm is not fun, especially when you're already "1st degree connections" with those key people. In the fast paced world that is getting booked, you've got to be quick and hyper specific about how you can answer the specific client's needs. But when they post again a couple months later looking for slightly different needs - have fun back-peddling with a "but wait I can do that too".
Once you've been successful at getting in the door, maintaining relationships with clients is a tricky balance. How often is too often to reach out to say 'I'm available' or 'Check out this new thing I did'. You don't want to spam them, but you also don't want to be forgotten. Or maybe your main contact has left the company, do they still know you exist, or is it time to start over there?
I love freelancing, and I want to create a world where more people feel comfortable 'making the jump' — Avails aspires to unlock that for many more people.
JC is the founder of avails. He freelanced in Toronto CAN and London UK, for companies like McCann WW, Syneos, Havas, Byte, Traffik, TAXI, Forsman & Bodensfors, Getty, and Performance Arts.