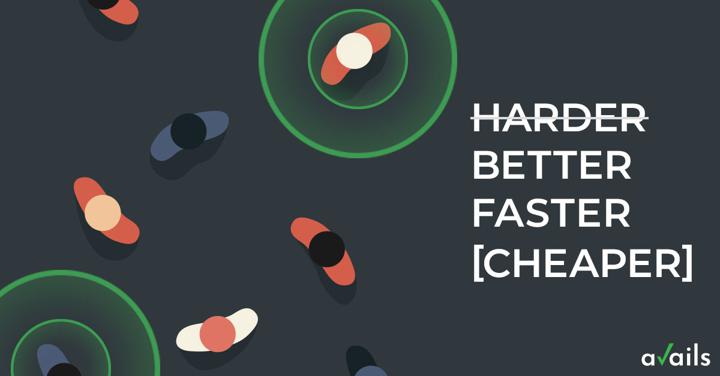 Faster - Be ready
If you find yourself posting an update Thursday on Linkedin asking for freelancers for next week - This ones for you!
Freelance requests usually come at the last minute, having an organized roster means you're one step closer to filling that role. Not having a deep enough roster means you might end up rushing and taking a shortcut to fill the need (see the next two points), or letting your team down by asking them to put in overtime or push back deadlines with your clients.
Cheaper - Don't pay more than needed
Having a large organized bench of freelancers with detailed records increases the chances of filling the need with the appropriate candidate. If you're not quite sure, and you air on the side of overqualified you might end up overpaying. And the longer the booking, the more this hurts your team's bottom line.
Better - Just the right fit
You're looking for Cinderella and midnight's fast approaching, the more feet you have to choose from the higher the chances you'll find that magic fit! And when it comes to freelancers, that magic fit means you find a candidate that checks all the right boxes, but also has an extra bonus (say a lived experience) that connects perfectly to the business problem you need them for.